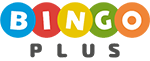 The only legit online Bingo!


Bingo rush pagcor
Bingo rush is the new game developed by Bingoplus. You just need 1 peso to play, 15 numbers on the bingo card.
The game is watched in live streaming. Players can see the results in real time. The game is the most fair and clear you could find.
Bingo rush is a new creation from a traditional game, from papers and pens to finger taps. It's now easier to play with more friends. Not long ago, people needed to print countless bingo cards and fill in numbers on the paper.
Each game takes just 3-5 mins to finish. You may play it on a jeepney or bus. With only 1 peso, you could win 18,000 pesos or the jackpot from 500,000 to 5,000,000 pesos! Just 1 peso!
Bingo Plus pagcor 6795 Ayala Avenue, Corner, 1226 V.A. Rufino St, Makati, 1229 Metro Manila, Philippines.