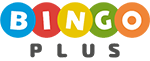 The only legit online Bingo!


Pagcor licensed, is Bingo Legal in the Philippines?
Bingo is a luck-based game; we all know how difficult it is to strike it rich. The player in bingo has no control over the game's result. In the next round, the winner may be anyone. To win, the player cannot use mathematical models, count cards, or do anything else nefarious. There isn't any skill or bingo.
There is no underlying logic here, just the rules and players doing their thing with their hopes up. The cards are entirely unpredictable and cannot be changed. The only way to improve one's odds and get a slight advantage is to purchase extra bingo cards.
In the Philippines, online bingo is allowed, albeit the regulatory environment can sometimes be challenging. National authorities in the Philippines, such as the Philippines Amusement and Gaming Corporation, and Pagcor, responsible for monitoring internet gambling in the country, have their own set of restrictions, similar to those in the United States. In the Philippines, however, all forms of gaming are strictly regulated.
Currently, the Asian country has a licensing framework to ensure that only legitimate internet casinos open their doors. As a result, consumers may play bingo conveniently and legally without fear of losing their hard-earned cash. While the laws may make it difficult for casinos to include bingo in their packages, consumers can enjoy the game more quickly. There are many sites where you may play your favorite games online, but if you want to play bingo and are looking for the top bingo sites in the Philippines, you can discover them online.
In the Philippines, bingo is the most common type of gaming, and it was well-known even before the country's casinos opened. There are various bingo shops across the country and some online and televised options.
Sports betting, poker clubs, and the burgeoning casino business are viable options. Gambling has various restrictions in the Philippines, yet it is still a popular pastime.
Bingo Plus A. Soriano Highway A. Soriano Highway, General Trias, 4102 Cavite, Philippines.