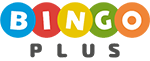 The only legit online Bingo!


How To Start With GCash?
GCash is safe and secure to send money from your phone. It's a sort of mobile money or "e-money" that lets you use your smartphone to pay bills, send and receive money, purchase mobile load, shop online, and book movie tickets, among other things.
We'll show you how to start in GCash in just simple steps.
Register account - If you don't already have a GCash account, now is the time to make one so you can begin utilizing its capabilities. You can register through the GCash website, GCash mobile app, Globe *143# SIM menu, or a Facebook message.
Verify your account - Before accessing any of GCash's features, you must first validate your account. Account verification, often known as "Know Your Customer," is verifying the identity of those who utilize money services like GCash (KYC). To show that you are a genuine GCash user, the Bangko Sentral ng Pilipinas (BSP) asks you to complete this one-time validation step.
Load your Account - After completing the registration and verification steps, you'll need to load your Gcash account to use it completely. A newly registered and properly confirmed GCash account has a monthly wallet limit of PHP 100,000.
Start using GCash for your desired transaction - To use GCash, launch the mobile app and log in using your 4-digit GCash MPIN. Select the service you want to use from the dashboard by selecting the icon. Each transaction you make will result in a confirmation message from 2882. You may complete your transaction in seconds if you have the GCash app installed on your smartphone.
GCash has a lot of advantages over other payment methods when playing Online Bingo. GCash has become one of the most extensively utilized digital payment systems. In the Philippines, it has established connections with communications and internet service providers.
Bingo Plus, A. C. Cortes Ave, Mandaue City, Cebu, Philippines.